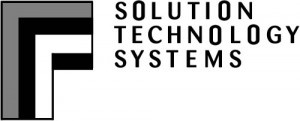 Solution Technology Systems was established in 1987. Built on over 50 years of experience in the development and use of materials for plating and surface finishing, it's Patented conductive tin/palladium catalyst and direct electrolytic plating products are proven time, water and cost saver vs traditional methods.
Solutions Technology Systems main goal is to provide clean technologies that produce the same or better results than existing technologies that allow you to use your existing equipment at a competitive and affordable cost.
PCI is proud to offer STS's full line of products for you – and support you in their use.
STS DIRECT™ metalization process cuts standard electroless processing time in half, takes less sampling time, tests less frequently and requires less frequent bath additions. Process operating time and rinse water consumption are typically cut by 70-80%. So what used to require 317.5 days using electroless copper now requires 85.5 days – and what used to require 11.7 gallons/ssf now requires only 1.8 gallons/ssf wtih STS DIRECT
Costs to Consider
Process
Water
Discharge
Labor for
Production
Maintenance
Chemicals
Est. Total
Tin/palladium,
Non-conveyorized
$2,380
$10,700
$5,637
$63,000
$81,717
Electroless copper,
Non-conveyorized
$13,800
$36,100
$13.710
$70,000
$133,610
*Estimated cost to produce 350,000 ssf of boards
Cost: Direct vs. Electroless
| | | | | | | | |
| --- | --- | --- | --- | --- | --- | --- | --- |
| Average | Capital | Chemical | Water | Electricity | Wastewater | Production | Maintenance |
| 0.14 | 0.02 | 0.06 | 0.003 | 0.002 | 0.007 | 0.03 | 0.02 |
| 0.51 | 0.24 | 0.06 | 0.02 | 0.008 | 0.04 | 0.11 | 0.04 |
| 73 | 92 | 0 | 85 | 75 | 83 | 73 | 50 |
Source: EPA 744-R-97-002a